VRV compact / linear vibrating feeder
------Tailor made for handling not too unwieldy material
VRV compact / linear vibrating feeder simplified the procedure of powdery grained material feeding, distributing, conveying ,dosing and assigning from storage hoper. They are used in packaging, food, pharmaceutical, industrial automation industries.
---
Advantages
✔ Based on synchronized two-mass vibration systems, small size with large force
✔ No rotating parts, long lifetime, no maintenance or wear (on drives)
✔ Compact structure, simple operation
✔ AC drive, suitable for mixing, weighing, packaging, batching and bagging
✔ Instantly stops flow from hopper when shut off
✔ Various hopper materials
✔ Low noise level
✔ Low power consumption
---
Key Data
Drive VRV electromagnetic vibrator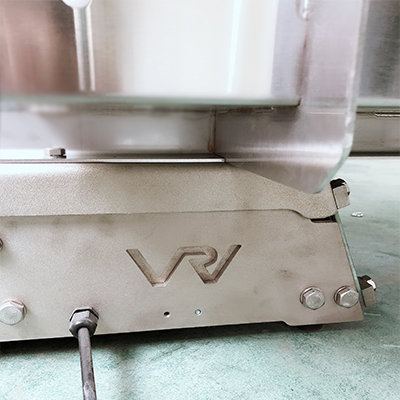 ---
FAQ
Q1. How to choose the right equipment ?
A: VRV suggest you provide us the information of bulk material need to be handled, including the material parameters so that our technical staff will provide the most appropriate advice
Q2. Can I buy just one equipment?
A: Yes, there is no quantity limitation. We offer not only individual equipment, but also customize production lines for enterprises.
Q3. What's your delivery time?
A: It depends on equipment. Normally it will take 1 to 3 months.
Q4. What's your price terms and payment terms?
A: We accept EUR and USD,
Q5. How to guarantee the quality?
A: VRV marks every equipment with unique serial number, by which design parameters can be easily traced and after-service can be ensured in years. VRV takes responsible for every equipment perpetually.
Any issues occurred during the life cycle of VRV vibratory equipment will be analyzed by our engineers thus to find out the optimal solution. Our company is also willing to assist customer's field experts and maintenance engineers and provide our test data and advices to help them solve problems.